It's just over a month since we officially moved into our new premises on Dunhams Lane in Letchworth and it is certainly living up to our expectations. We now have much larger manufacturing and office space to support our continued growth. It has enabled us to enhance our manufacturing workflow and productivity, whilst improving the environment for the dedicated testing of large roller blinds of up to 70m2. 
Huge thanks to all our staff for showcasing a fantastic example of their teamwork; rolling their sleeves up for a full weekend of activity so we were back in production to support our customers on the Tuesday. 
Also thanks to our fantastic customers and suppliers who have ensured collections and deliveries are made from our Goods In/Out bays located just around the corner from our main entrance, off Sixth Avenue.
We hope our customers are enjoying our new extended opening hours (8am-5pm, Monday to Friday). Our official opening is still planned for later in the year, but if you would like to visit before then, please do give us a call on +44 (0)1462 455 400 to arrange. 
Photo Gallery
SHY Shading Solution's visitor entrance on Dunhams Lane, Letchworth, SG6 1BE: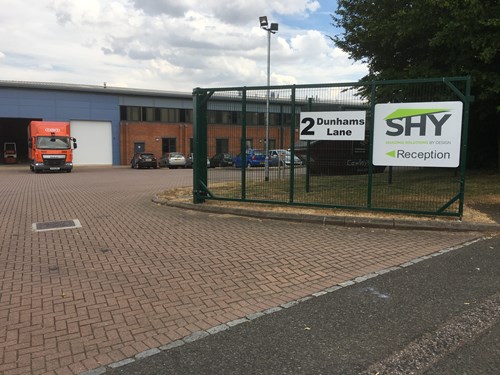 SHY's main visitor entrance: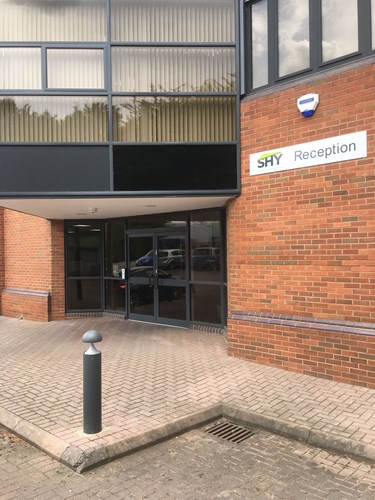 SHY Collection and Deliveries entrance just off Sixth Avenue in Letchworth:
Views of SHY's new manufacturing facilities: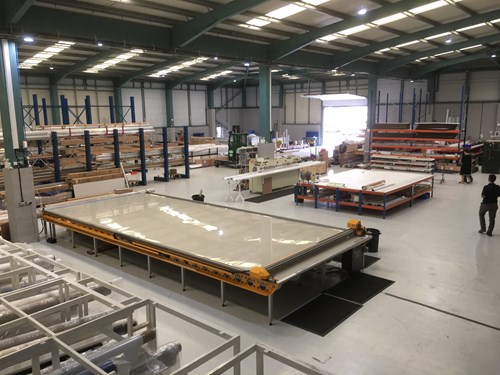 SHY's main office area: