Did you know that a shading solution SHY can offer is external ZIP(R) screens? These blinds can be used in several situations, including domestic, commercial and school settings.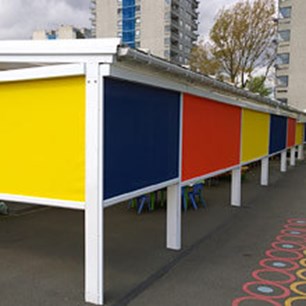 External roller blinds are effective at keeping buildings cooler - thereby saving on energy bills - as they block solar radiation before it hits the glazing causing the building to heat up. Also, they are perfect for shading external areas such as school outdoor teaching areas, and in houses with bi-folding doors, these can be opened inwards whilst still having shading in place.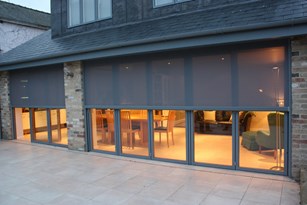 A variety of fabrics are available to choose from. The choice of fabric for roller blinds has many factors including aesthetics, its light, glare and heat management. The human brain can "ignore" grey and black colours. Therefore, these are good options for external blinds as occupants can still see the view through the shading solution. 1, 3 and 5% openness factors are available for screen fabrics depending on the amount of Visual Light Transmittance required.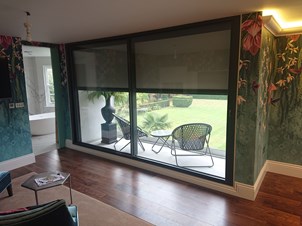 Hardware can be powder coated to a RAL colour or anodised to any colour to match surrounding areas. Any mild steels parts are changed to galvanised or stainless steel and all screws used would be A2 or A4 stainless steel. The ZIP element keeps the blind in place to avoid damage to windows and blinds when there is wind. Wind sensors can also be added along with motorised operation, and radio controls allow control from different areas.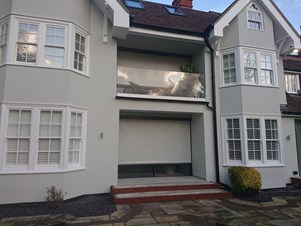 For more information please call 01462 455400 and we will be happy to help or provide any further information.