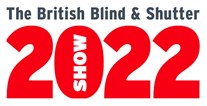 We are pleased to announce that SHY Shading will be exhibiting at BBSA 2022.
Joined by colleagues from our sister company Guthrie Douglas, we are looking forward to meeting with our existing and new customers.
We will be showcasing a range from our shading product portfolio and our Head of Engineering Philip Jackson, will be leading an insightful seminar about wind loading on Sunday at 11:15 and Monday at 15:45. For further details click here.
If you would like to book a convenient time to meet with our Account Management Team please contact Daniel Taylor directly by emailing daniel.taylor@shy.co.uk or call 07394 564 739.
We look forward to seeing you on Stand 9, at Coventry Building Society Arena on 23-25 October.
To plan your journey, click here.